Ottawa's Cold Climate Heat Pump Experts
Ottawa's Cold Climate Heat Pump Experts
At AirZone HVAC Services we recognize our role in providing Ottawa and surrounding areas with cutting edge options for heating and cooling their homes and commercial properties. We have dedicated countless hours to training our team on the design, installation and service of industry leading heat pump technology.
AirZone HVAC strives to be the leader in green, environmentally friendly, HVAC solutions with heat pumps leading the charge.
Our goal is to educate our community on the viability and necessity of green home heating/cooling. Together we can lower our carbon footprints without sacrificing comfort levels. The future of home heating is properly designed heat pump systems, whether they utilize gas, propane or electricity as a backup.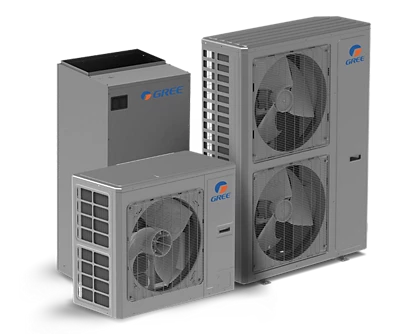 Ultra Green
The Gree Flexx cold climate heat pump is a high end side discharge heat pump. Operational capabilities down to -30C
The Three Most Common Heat Pump Types Installed in Ottawa
The average cold climate heat pump installation cost in Ottawa in 2023 is $6,000 – $10,000+HST. This price can vary drastically depending on a number of factors including home size, unit efficiency and installation parameters.
If you are aiming to receive the Greener Home Efficiency Grant you may need to replace your existing furnace/ air handler which increases the overall cost of the project. If you are looking to install ductless heat pumps you may be looking at as low as $3000+HST for a single zone standard heat pump. Other clients that are completely retrofitting the home with cold climate ductless heat pumps may be looking to spend $25,000 +.
How Does A Heat Pump Heat My Home?
Environmental Friendly HVAC Solutions
How Does A Heat Pump Work?
A heat pump also provides easy heating and cooling operation with more precise temperature control (when paired with an appropriate HVAC system). A heat pump is the perfect addition to a HVAC system that contains an oil, propane, or electric heater. These customers are the ones that benefit the most from a heat pump product.
AirZone HVAC Services installs virtually any type of heat pump system on the market. This includes geothermal, water source, condo packs and air source. Our three most popular heat pump options for Ottawa homeowners are all of the air source variety, these units move heat from the outdoors to the indoor setting (even at temperatures of -25 and colder)!