Providing HVAC Service 24/7. Emergency Furnace Repair & Replacement and More.
Emergency Heating & Cooling Services
AirZone HVAC Services has you covered in case your heating or cooling system stops working and you are in need of assistance. Our team is here 24 hours a day 7 days a week to get you up and running quickly!
Our trucks are stocked with common repair parts and portable heaters to ensure your safety and comfort. We also keep furnaces in stock and ready for a fast retrofit.
The technicians at AirZone are experts at repairing furnaces and offer an honest approach when it comes to furnace replacements. We give you all the information up front for you to make an informed decision without any pressure tactics.
Our commitment to you is that we will get your system repaired or replaced as quickly as possible. This often happens within 24 hours.
Call
613-592-5770
For Emergency HVAC Service 24/7!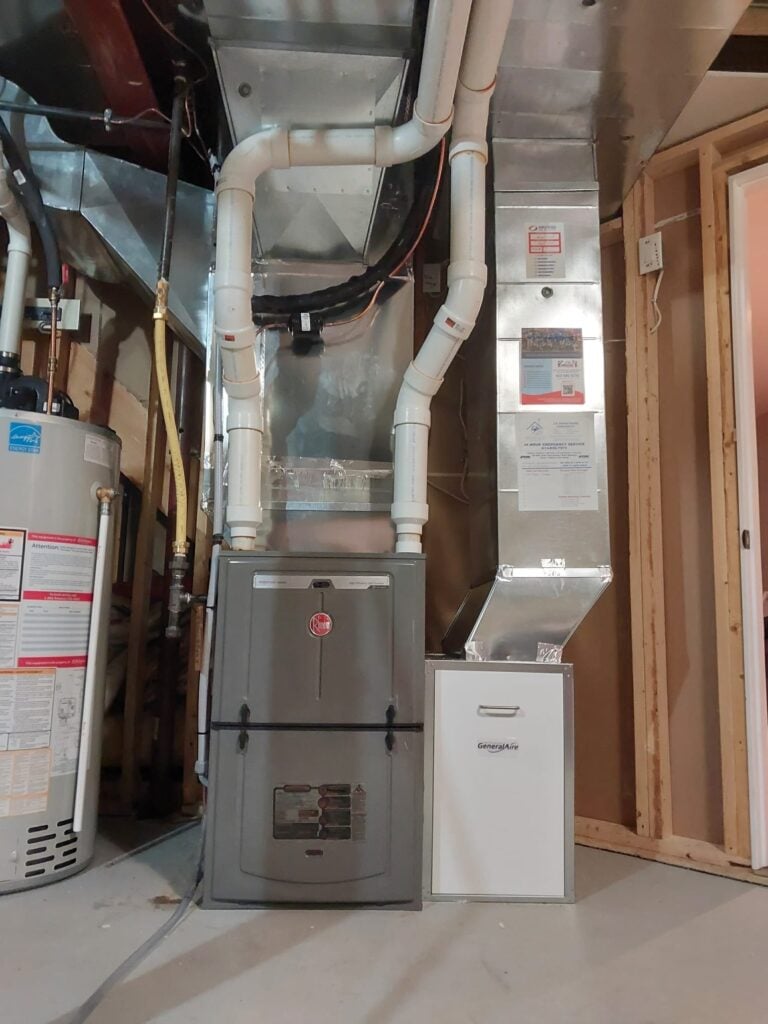 Has Your Furnace Been Red Tagged?
A red tagged furnace is a heater that is not safe to operate. It has been "tagged" by a professional HVAC technician to indicate its current state. There are very strict requirements set out by the governing authorities in Ottawa that all HVAC technician need to adhere to. Unfortunately, there are some companies in our industry that use this to their advantage to sell overpriced equipment.
FREE SECOND OPINION FOR RED TAGGED FURNACES
As part of our customer first approach, we offer fast and free second opinions for Ottawa consumers. This means that we will come to your house free of charge and verify the red tag. We will also provide you with a competing quote for any HVAC work needed so that you can make an informed decision about repairs, replacements, or other HVAC need.
Call
613-592-5770
For a Free Second Opinion (Red Tagged Furnace)