A Beautiful Selection of Gas Fireplaces
Quality Gas Fireplace Products
At AirZone HVAC Services, we offer a full line of gas fireplace products and services including maintenance. We specialize in gas fireplace inserts with a huge selection of fireplace products from multiple suppliers.
When you choose AirZone HVAC Services for your new gas fireplace insert you are choosing a company dedicated to the highest level of customer service in the industry. Our fireplaces are a beautiful addition to any home! And with design styles from modern to traditional we have a gas fireplace insert to match any taste!
Let the team at AirZone HVAC Services help you cozy up on the couch during those cold Ottawa winter days with a gas fireplace insert that also heats your space with the utmost in convenience and efficiency!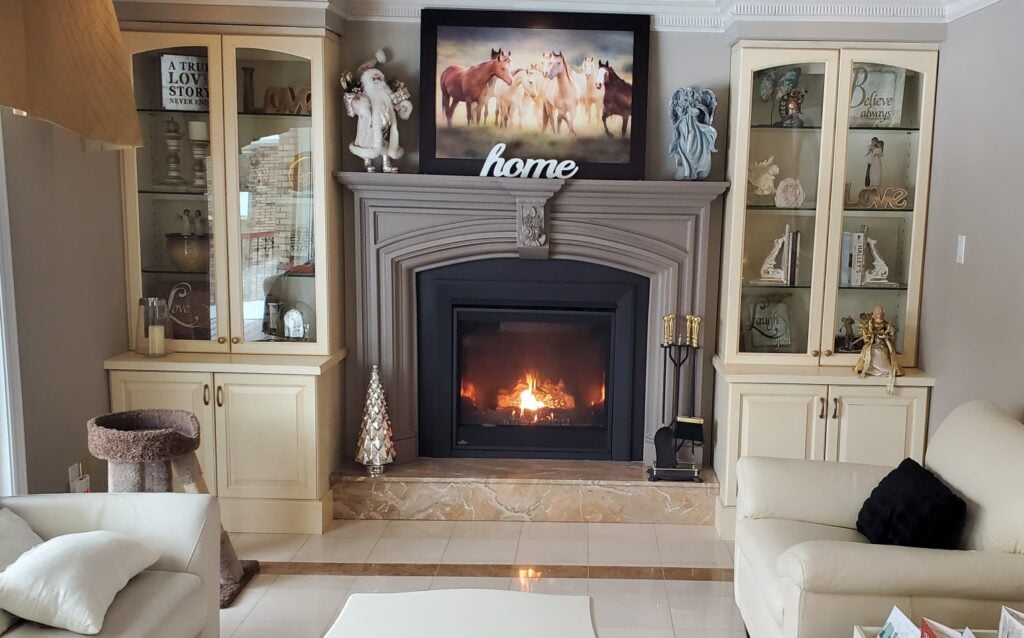 Fireplaces Available from AirZone HVAC Services
Majestic Fireplace Inspiration
Our popular line of Majestic fireplaces offers beautiful styles of burning logs, glass, and more.
Napoleon Fireplace Inspiration
A trusted name when it comes to Ottawa fireplaces, Napoleon delivers with a large selection of in wall and stand alone units.
FREE FIREPLACE ESTIMATES
We provide fast and free estimates for new gas fireplaces to the greater Ottawa area. We pride ourselves on our no pressure approach and look forward to working with you so that you end up with the fireplace product that you have always desired. Contact us today and one of our fireplace experts will be happy to supply you with a free fireplace quote! 
When you choose AirZone for your fireplace needs, you are choosing a volume dealer that offers exceptional customer service, the latest fireplace products, all backed by our quality you can trust guarantee. We encourage you to check out our Google reviews to see what customers are saying. Thank you for considering us for your fireplace installation! 
GAS FIREPLACE SELECTION
Did you know that AirZone sources many different brands of fireplace? We provide high quality fireplace products from multiple manufacturers. Our HVAC connections allow us to source beautiful fireplaces from many different suppliers. We have made these connection in order to not only service almost every brand of fireplace, but to also offer the exact appearance and look our customers desire.
Fireplaces are a very visual purchase. We recommend starting your search on the internet by looking at all of the major fireplace manufacturers. Once you find one you like, provide us with the image and we will give you a price on the exact fireplace or similar looking unit. We utilize this approach to fireplaces to ensure our customers receive the exact fireplace that they are looking to purchase!