Residential High Efficiency Furnace Products
Choosing the correct furnace for your home can be a challenge with all of the products available. We provide you with expert advice on which system would work best in your home without overselling.
Our team of certified high efficiency furnace experts are highly trained to properly size your furnace and provide more information about the furnace products available to you including green furnace choices that help our environment.
Very Efficient
The Rheem R96V furnace is AirZone HVAC Services most popular gas furnace! Combining incredible reliability with outstanding performance, all at
Quality Furnace Installations
Our furnace installation services is the best in the business! We use highly qualified employees for our installations to ensure quality. Our annual maintenance programs help you to save money every month on your utility bills, maintain your furnace warranty, and help to avoid the inconvenience of a breakdown.
Our furnace diagnostic and repair service allows you to get a second opinion and does not lock you into a repair. Our trucks are stocked with the most common repair parts for all brands of furnaces installed in the greater Ottawa area. This allows for a faster repair service. Our furnace protection packages provide easy low monthly installments and scheduled service so you never miss a furnace maintenance. They also help you to save money through discounted services!
Sustainable Furnace products
Interested in the Most Efficient Furnace?
If you want the most efficient furnace, you are looking for a modulating variable speed furnace.
A variable speed modulating furnaces offers many benefits including:
A reduced noise level due to the motor running at a lower speed.
Better air circulation in your home – including during the summer when paired with an air conditioner or heat pump.
Greater humidity control.
A reduction in utility costs.
An improvement in indoor air quality.
Remote diagnostics when paired with a communicating thermostat.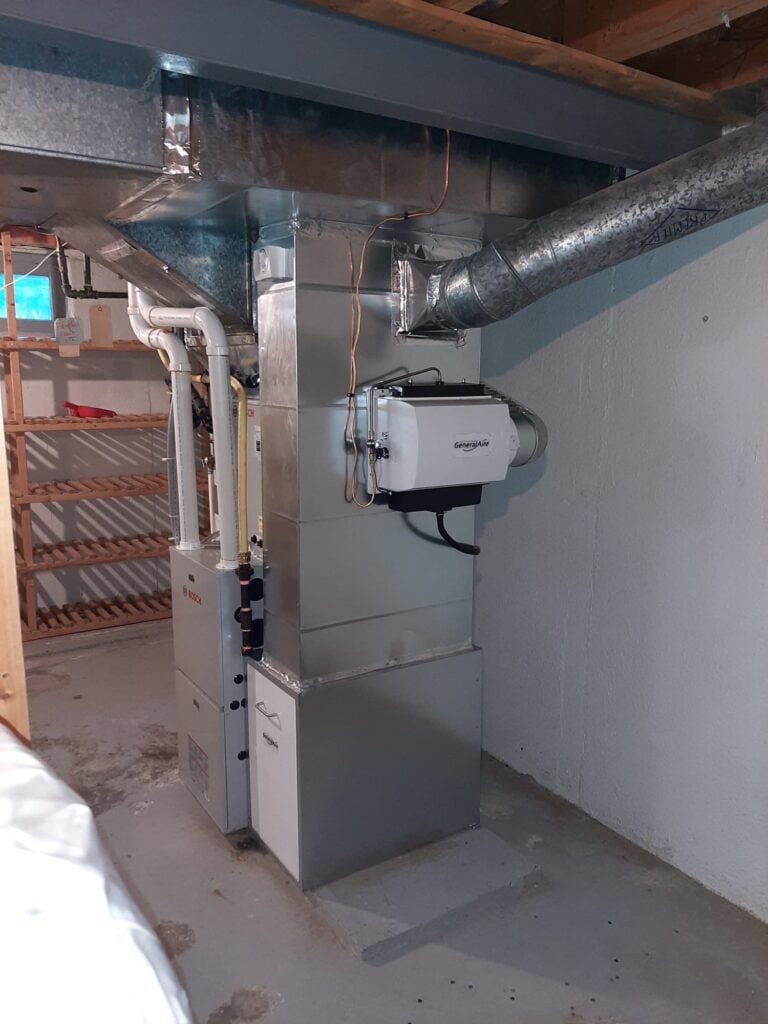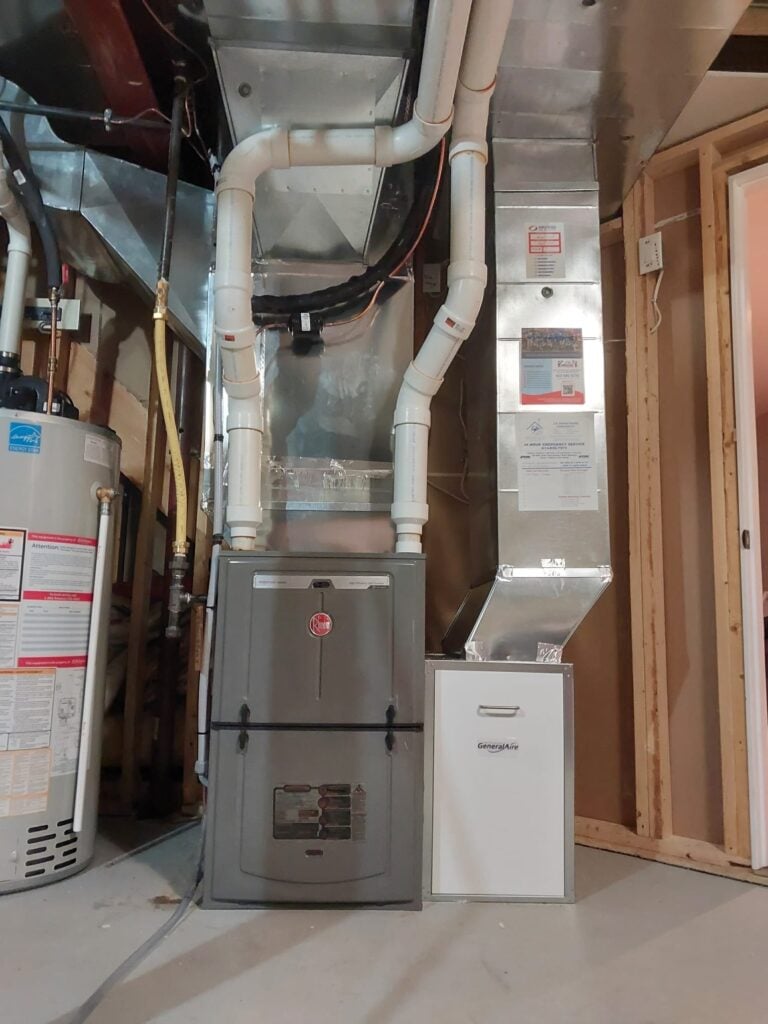 Proven Performance And Durability
Our Most Purchased Furnace in Ottawa
With the recent addition of RHEEM to our furnace manufacturer lineup AirZone HVAC Services is now able to offer consumers in Ottawa and the Ottawa Valley an extensive line of furnace products to meet almost any heating need.
Interested in the most reliable furnace according to Consumer Reports? Look no further than the Rheem R96V! This two stage 96% efficient furnace boasts a variable dc volt motor and is available in gas or propane. Other furnace features include communicating diagnostics and 360+1 engineering.
One furnace in particular has consistently stood out from the crowd and is currently our most purchased Ottawa heater. This product is the RHEEM R96V High Efficiency Furnace.
AirZone HVAC Services offers a full line of Rheem furnace products alongside our other manufacturers which include Amana and Lennox. All installations are different and custom to the specific home. Every home requires a different sized unit, different materials to complete the project and varying amounts of labour. For these reasons we must use a price range on certain products listed. These prices are for supply, install and warranty. Due to the custom nature of the work, an in home site assessment is needed to verify pricing.
Fast and FREE Furnace Estimates
Get started today with a free no obligation furnace quote.