Central Air Conditioners from Ottawa's Cooling Experts
AirZone HVAC Services is a leading central air conditioner contractor servicing the greater Ottawa area. Our custom designed cooling systems maximize home comfort through dependable, efficient AC products.
Purchasing the right air conditioner for your home can be a daunting task. Air Conditioners are appliances but the purchase/ installation is very different from buying a refrigerator.  There are many different levels of efficiency, operating noise and dozens of different sizes.  
At AirZone HVAC Services we offer custom quotes that include proper sizing, top of the line premium materials and unparalleled start up testing and calibration. Your AC should be custom tailored to your home and your needs.
Featured Air Conditioners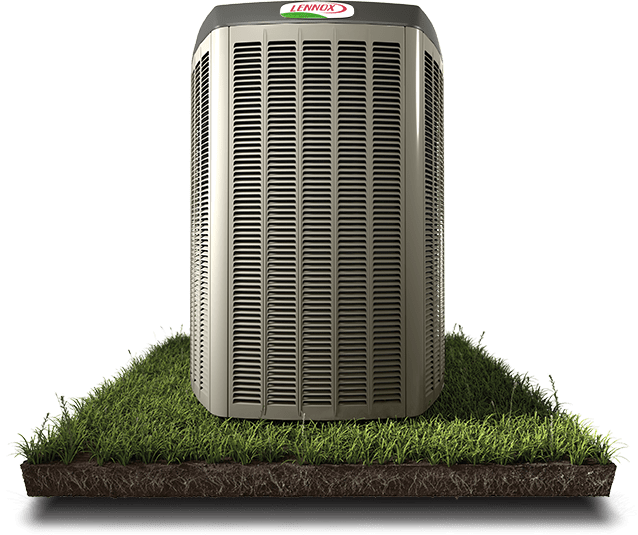 Ultra Green
The quietest and most efficient air conditioner ever made. If you are looking for a cooling unit that can outperform
Air Conditioner VS Heat Pump (Considering the most efficient style air conditioner?)
When purchasing your air conditioner it is important to consider all options that are available. A heat pump is an air conditioner in cooling mode but can also provide a very efficient heat in colder months. Historically, heat pumps have not been very popular in the Ottawa area when compared to standard air conditioners.  Generally heat pumps are quite a bit more expensive than a standard air conditioner and our low natural gas prices have made them inhibitive. Over the past few years a few factors have changed this! Natural gas prices have steadily gotten more expensive, heat pump technology has gotten much better and the government is offering incredible heat pump rebates. For all these reasons, many people are now opting for heat pumps instead of air conditioners! 
The heat pumps that qualify for the Greener Home Rebate program are much more efficient than a standard AC, much quieter and provide heat. If you are comparing what you can have installed at your home for $4000 out of pocket, the heat pump rebate process offers an amazing alternative to entry level air conditioners!
affordable cooling solutions
Our Most Purchased Air Conditioner
The Rheem RA13 has continually been our most purchased standard air conditioner.  This unit offers the best of all worlds. It is incredibly reliable, has a great warranty and an amazing price point. With the change of efficiency minimums in the United States, this unit will be phased out eventually so now is the time to take advantage of the remaining stock on this perennial favorite!! 
The Bosch BOVA heat pump has quickly become one of our most popular cooling units ever. This heat pump can provide heating down to -20C but also provides incredible cooling all summer long. The reason for the popularity of this HVAC unit is that it runs at an incredible 20 SEER and in cooling mode is a whisper quiet 56 decibels. 
What are Ductless Air Conditioners?
When deciding what the best air conditioner for your home is, do not overlook the mini split option! Ductless mini splits work just like regular air conditioners but they do not require ductwork. Instead, they are simply mounted to the wall in the area they are cooling. There are many advantages to this including custom temperature control per room, advanced energy savings and quiet operation. The best ductless usages are the following:
– Eliminate the frustrating hot rooms
-Cool your garage 
-Cool your entire house with multiple mini splits 
-Help take the load of your central AC
-Cooling with your bedroom with a mini split helps your central ac work less, making that freezing cold basement much more comfortable all summer long! 
The average cost of an air conditioner installed in Ottawa in 2023 is $4000+HST. Averages vary widely as supply and installation costs will depend on the size of home, quality of air conditioning unit and installation parameters. We expect this price to be similar in 2024.
Clients often ask us over the phone, what size air conditioner should I get? Sizing an air conditioner is very important for comfort, efficiency and longevity of the air conditioner. A popular rule of thumb for Ottawa is 1 ton of cooling for 900-1000 square feet of living space. In reality this is a poor metric to size and air conditioner as factors such as home orientation, windows, insulation values, current ductwork and programming can all drastically affect the cooling load of the home.
Heat Pumps are air conditioners! They provide incredible cooling for your home all summer, but they can also provide heat.  Many people in Ottawa are opting to purchase heat pumps and generally speaking, purchase fairly high end units (as they qualify for rebates). This means they are getting a much more efficient unit than standard air conditioners. Furthermore, these higher end heat pumps run quieter than standard air conditioners and can provide a more accurate comfort control.
All air conditioners we supply and install come with some sort of warranty. Most of our standard offerings come with a 10 year parts warranty, 10 year compressor warranty and a 2 year workmanship warranty. However there are options for 10 year labour warranties and some of our high end units (like Mitsubishi) may come with 12 year parts warranties! Finally, it is important to ask for warranty information in writing as some entry level, non dealer brand equipment may only come with a 5 years parts warranty.
This may depend on the quality of the equipment purchased, the quality of the initial installation and also the maintenance that was performed on the air conditioner in its lifetime.  On average, we see air conditioners lasting 12-15 years.  That being said, we have replaced 7 year old air conditioners that were problemsome and have also replaced 40 year old air conditioners!
Once again, this very much depends on the quality of air conditioner purchased! Older, inefficient air conditioners may run at 80 decibels or more.  Builder grade, entry level units tend to run around 75 decibels.  We offer units that are as quiet as 50 decibels, not much louder than a whisper!
Fast and FREE Air Conditioner Quotes
Get started today with a free no obligation AC quote.